Dental Veneers treatment
---
What are Veneers?
Dental veneers are a possible solution to help you achieve the look you desire. They are a popular choice for those with chipped teeth, a gap between teeth, Floride induced stains, Fractured tooth, mal aligned teeth
Dental veneers are thin cover of ceramic that adhere to teeth to give teeth a more acceptable look.Talk to your dentist about what's best for you.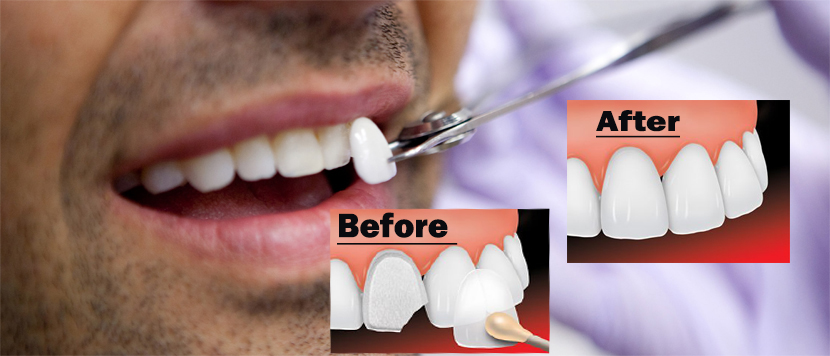 Dental Vaneer Tretment Ahmedngar
Dental veneers are very thin shells of porcelain or resin material that are bonded over the front of your natural teeth to change the way that they look. From crowding to uneven teeth, veneers can be used for a variety of aesthetic situations, and results are amazing.
Veneers are applied directly to the tooth to create a more pleasing and esthetically acceptable appearance They can also be used to close gaps or repair chipped and damaged teeth.
When placed side by side, dental veneers have the potential to change the overall appearance of your entire smile.
How much veneers Cost per tooth?
Dental veneers can range in cost from around Rs 8,000 to Rs.16,000 per tooth depending on the material that you select and the amount of damage that needs to be covered or repaired. Porcelain veneers and composite veneers or resin veneers may also have varying rates depending on the brand your dentist works with