Smile is a person's ability to express a range of emotions with the structure and movement of the teeth and lips, can often determine how well a person can function in a society.
Smile designing :
It is an organized and systemic approach involving restorative, prosthodontic, orthodontic and periodontal treatment which influence the overall aesthetics of the face.
Smile designing revitalizes your smile in a longer lasting way than botox or other temporary ways.
Benefits an individual who wants to look younger, as it can take years off of your appearance.
Improves your confidence when you smile.
It also accentuates the beauty of your face.
Vital elements of smile designing
1. Dental midline:

It refers to the vertical contact interface between two central incisors.
Maxillary and mandibular midlines do not coincide in 75% of cases.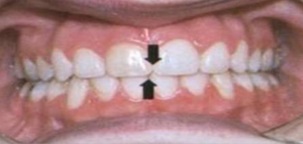 2. Incisal lengths (incisal edge position):
2 mm of incisal edge should show at rest and 2 mm of gingival show when smiling.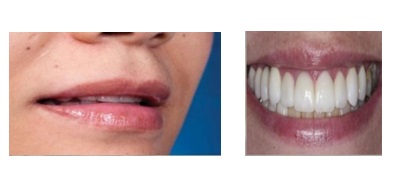 3. Tooth dimensions:

The width to length ratio of the central's should be approximately 4:5.
4. Relative proportion of adjacent teeth: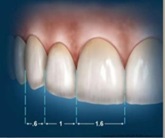 When viewed from the facial, width of each anterior tooth is 60% of the width of the adjacent tooth.
5. Zenith point( most apical position of cervical tooth margin):

It should lie distal to the centre of the tooth.
6. Tooth inclination:

From central to canine, there should be increase in mesial inclination.
7. Interdental area and contact point (broad zone between two adjacent teeth):
It moves apically as we move from central to canine.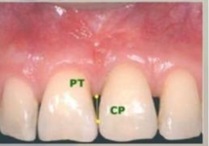 Advantages:
1. High satisfaction with their new smile.
2. Truly customized results- no two smile designs are exactly alike.
3. A natural look that complements overall appearance.
4. Increased confidence after treatment.
5. Multidisciplinary approach preserves health and hygiene.
Costs can vary depending on the procedures involved and the time involved. Costs can therefore vary from Rs,1,00,000 or more . Costs are increased if implants, gum lifts or full mouth rehabilitation is required.